At Newfangled Solutions we have full design and manufacturing capabilities. Our team has worked in industries ranging from large production lines to job shop manufacturing, with experience ranging from aerospace and measuring the kinetic energy of an atom to food and agricultural industries. We have managed thousand dollar projects and million dollar projects. Our in-house team includes process, industrial, mechanical, electrical, and software engineers, as well as, machinists, welders, electricians, and industrial mechanical technicians. Our solutions are complete, including custom hardware, controls, and software when required. We use off the shelf components when possible to reduce the cost of manufacture and maintenance, but are happy to be innovative when the best solution requires it.
The Right Solution?
Yes, we can we build the machine you desire. Often, the most important question is, "Should we build it?" We are skilled troubleshooters, industrial and process engineers. We start by looking at the project goal and how we can solve it in the most cost efficient manner, ensuring our customers have the uptime and quality they desire. We fully understand quality control, including six sigma, repeatability, and reliability. If we find a lower cost modification or process solution to solve the problem, we will offer this as our first solution. Our goal is to find and implement solutions, not build machinery and create new software. > View pictures of our current projects < .
Services Provided:
Process Engineering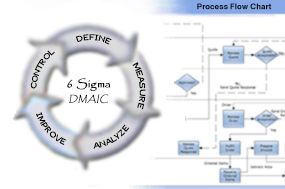 Quality Control (Six Sigma included)
Optimization
Lean and JIT Manufacturing
Work Group Design and Layout
Mapping, Procedures, and Controls
Project Management – only for our projects
On- budget, On-time, and meeting all deliverables.
Installation and Startup
Engineering Design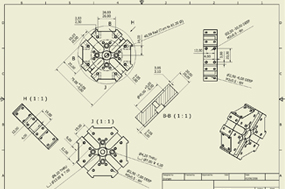 3D CAD / Solid Modeling
Plant Layout and Design
Computer Aided Manufacturing (CAM)
Rapid Prototyping
All Aspects of CNC design, control, and programming
Control Systems
Power Transmission
Fluid Power
Fixture and Tooling
Failure Analysis
Control Software & Interfaces (GUI)
End User Productivity Software
Fabrication – only for our designs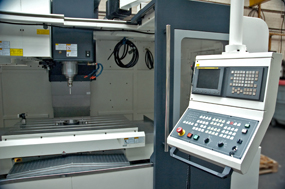 CNC Milling
CNC Lathe
CNC Router
CNC Plasma Cutting
All types of welding with any material
Sheet metal work
Electrical
Mechanical
*While we have the machinery and skills to fabricate, much of our fabrication is outsourced to our business partners. We work only with professionals who excel in their field and deliver top quality.
Facility and Locations:
Our main facility is located in Maine. We typically only offer engineering services for those in the New England area. We do have customer support and software sales representatives worldwide for Artsoft, our machine control software division. Our facility is a brand new 60'x100' building with equipment for working with any material and for testing our CNC and machine control software.
Services Not Provided:
We do not offer routine maintenance. We define routine maintenance as troubleshooting, repairing, and installing components on previously well working machines to get them back into service. We are not a mechanical, electrical, or CNC maintenance service company. Newfangled Solutions is not a hardware or equipment manufacturing company that Sells Pre-engineered or pre-manufactured/standard equipment. There are no standard components or machines that we sell.