Here you will find some images of our most recent projects The images are all taken in the shop / cnc testing area of our facility located in Maine. Some of the projects are entirely completed by us and some are coordinated efforts. We believe that if you are not regularly using the equipment and software you create, you forget what is important. The aim of our project work is not to make money for us, but to learn and improve the quality of all the things we do.
50' Beam Planer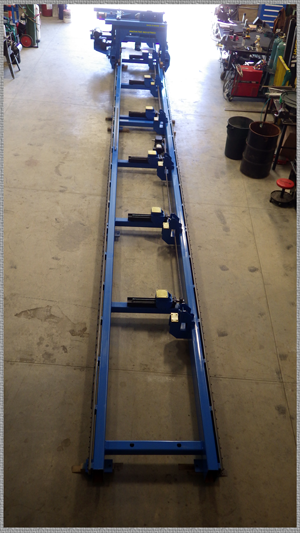 This 50 foot long lumber planer's final assembly was completed in our shop. The majority of the components are custom made and produced on CNC equipment running Mach4. The machine is an original design. Its purpose is to plane Redwood beams that are 25" x 25" x 45 feet long. Where a typical planer uses feed rolls that move the lumber, this planer has a moving top and side head to produce perfectly square beams of massive size and beauty. The Redwood is being recovered from trees that were cut many decades ago on the west coast of the United States.
The machine was purchased by a lumber mill from Innovative Industries / River Valley Machinery Inc. who sell standard machinery and machines designed from the ground up.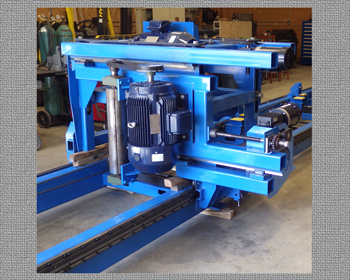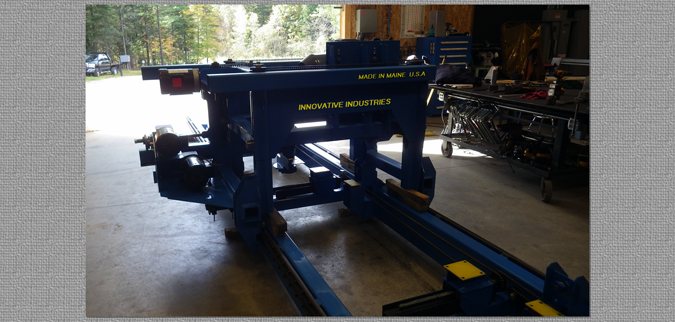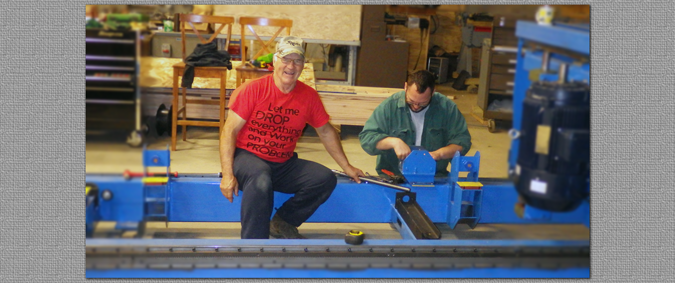 Foot Orthotic
Mach4 was used to cut custom foot scans for perfect shoe insoles. The fun part of this project was taking it easy and making the work piece holder or fixture.
More to Come! The Baseball Bat Machine
At the moment, we are working on Retrofitting a Baseball Bat Machine. The machine is used to manufacture professional league baseball bats for Dovetail Bat Company. Originally, it was a template tracing machine with very little automated control. The current picture shows the machine at about 50% complete.