Artsoft has always made every effort to make our software flexible and rich in features for a multitude of different applications. Our motion control software – Mach, has been used to control a wide range of CNC equipment and computer controlled production equipment. Still, some customers will need special and improved features for their specific application. Mach is nearly fully customizable by those with strong computer skills and the ability to write scripts or programming code.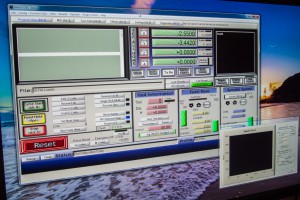 We offer software customization and plug-in development service in-house and provide a list of professionals that may be able to provide assistance in the Partners section of our website. Please contact us or one of our partners for a quote for your specific modification.
Generally, only OEM's will be able to afford the cost of customization and/or the minimum license order quantities required for this service.
Additional information regarding software modifications and feature requests may be found in the 'Help & Learning' section.