1
« on: June 26, 2015, 08:28:12 PM »
Hi,
I want to convert my cnc machine to a laser engraver. I saw a lot of video and article online where people did the same but with a different breakout board. So i went ahead a bought the laser kit. And I though i would be able to find some instruction online on how to do this. But I can't find any body who has the same cnc breakout board as me.
This is the one i have: -
This is the laser that i bought :-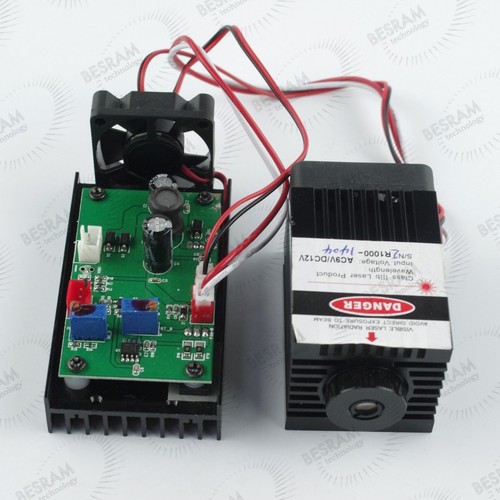 How do i have mach3 send the laser on/off signal to the laser driver pin. I have done some research and found that you can use the pin 16 and pin 17. On my board is the pin17 is on the right top corner land next one 16. But it is a relay pin from what i kw and how can you send a high freq signal on a relay. I am confused*

But any way, I try setting the spindle to pin 17 and then send in the M3/M4 command from mach3. But i didn't see nothing on the multimeter, which was expected. I also tired pin 16 as well same result. But how are ppl using those pins to switch laser on off???
Please help me mostly of the discussion or article that i found does't apply to my driver board it seems or the information is very scattered. I am stuck

??