11
« on: April 09, 2009, 05:43:55 PM »
Pretty picture time.
Loaded the driver up Art posted and upped the acceleration as high as it would go and did the usual 50mm long 2mm pitch thread, 2 scratch cuts.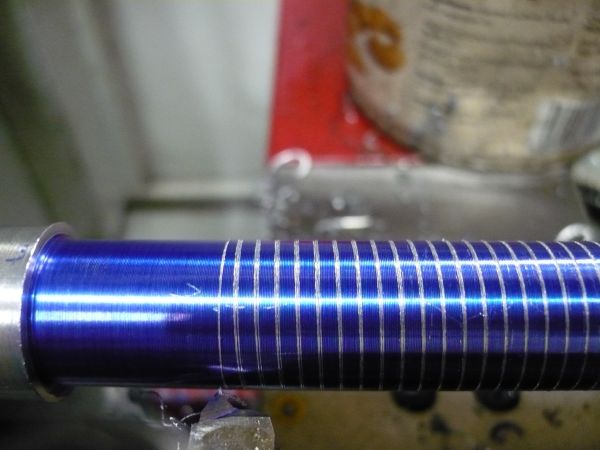 Slight tracking out from midway to the end, then cut this to full thread.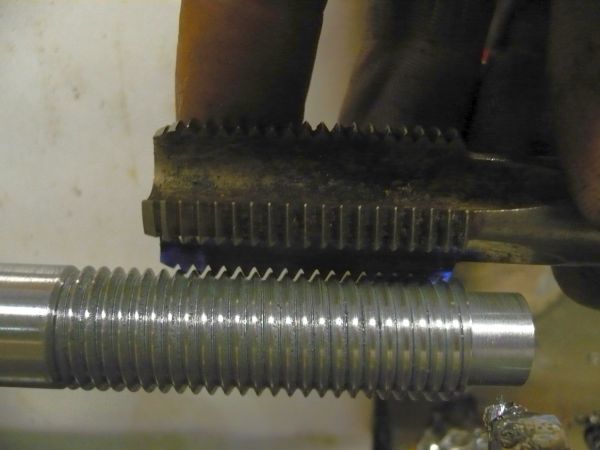 Not bad looking, crests are out even though the acceleration was right up but still off on pitch. Next run the 1.5mm pitch thread. This was also out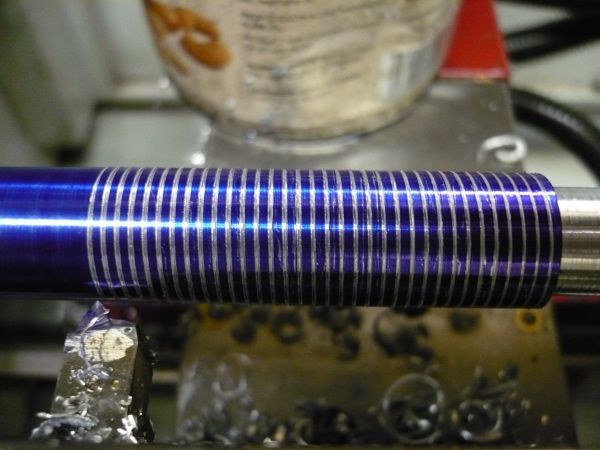 Didn't bother doing a full thread for this one, so out of interest slowed the acceleration down.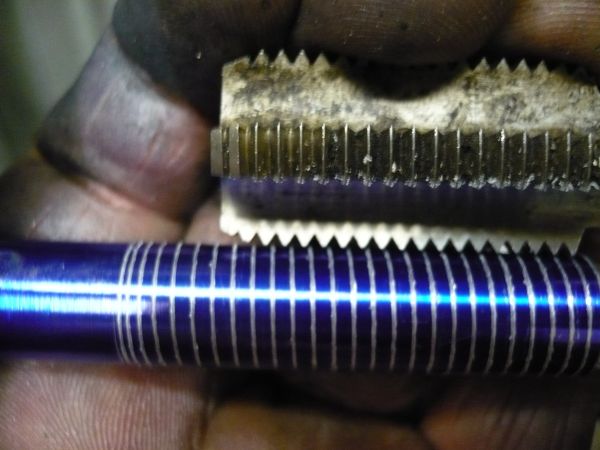 Tracking better but the end is closed up due to the slowing down, went back to mid point on acceleration and started playing about with speed, so far these have all been done at 600rpm. Going up caused the pitch the get courser and it's already out, dropped down as low as 150 and started working back up.
the pitch of the thread was altering according to the speed.
This is the 2mm pitch at 300 rpm and that's the best one I have cut yet.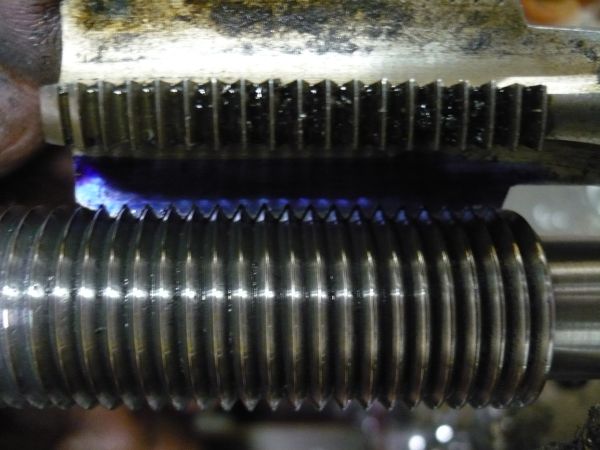 This is 2mm at 600 rpm, double tracking and to course on pitch.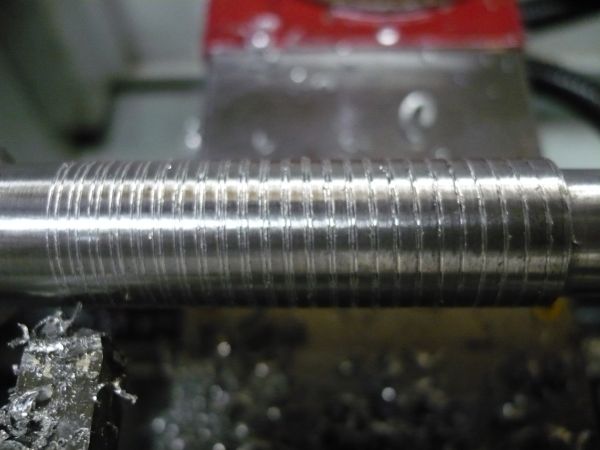 One funny thing I have noticed is that the first cut makes one track, the second id off but subsequent passes want to follow the second pass as though the first pass is a settling path ?
John S.